Welcome, follow the links below to sign up!
Supporter or VIP which are you ?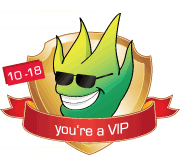 If you are 10-18 and are interested in generating awareness of climate change within your age group, signing up as a supporter of Footprint Friends is for you.

Why? Right now, you are following in the footprints of others, and all our lives leave a footprint trail for others to follow in - the positive choices we make today must not go unnoticed by future generations, unlike some of the massive climate change consequences already occurring all over the world.

Through Footprint Friends, as a VIP member you can join as one loud voice rather than a lot of little ones and can influence other potential Footprint Friend VIP's to get active too - getting noticed can be a lot of fun.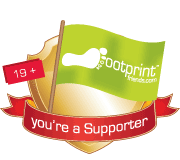 If you are 19+ and are interested in promoting awareness of climate change, signing up as a supporter of Footprint Friends is for you.
Supporters of Footprint Friends have the power to influence, encourage and support our future generations, the Very Important People, to be more enquiring, more eco conscious and have a voice about the future of our Very Important Planet.
As part of your Supporting role in the Footprint Friend community, please encourage other Supporters (19+) and VIP's (11-18) to sign up.